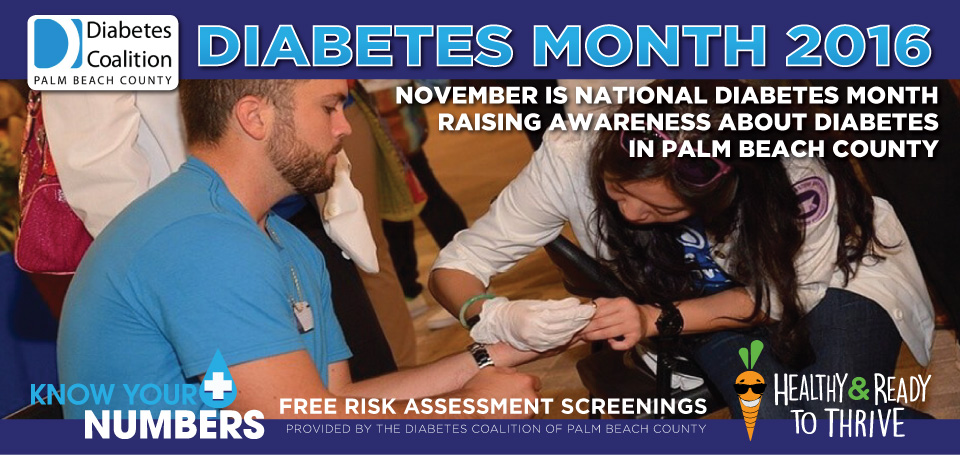 November 2016 – Diabetes Month Proclamation

Sponsored By Commissioner Priscilla Taylor, Palm Beach County Board Of Commissioners
Proclaim November 2016 Diabetes Month In Palm Beach County.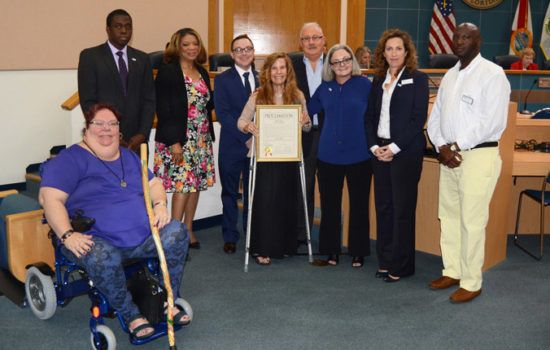 Total Number of Diabetes Risk Assessment Screenings Completed
2012
2013
2014
2015
2016
TOTAL SCREENINGS
740
927
2578
3026
3425
10,696
Percentage Found to be At Risk (4+ Risk Factor Score) of Developing Diabetes
46.40%
53.90%
58.90%
59.90%
57.49%
Over 3,400 ADA Diabetes Risk Assessments Completed
in Palm Beach County in 2016
DIABETES RISK ASSESSMENT SCREENING SITES AND EVENTS
Over 50 diabetes risk assessment screening sites and events were held throughout Palm Beach County from Jupiter, down to and including, the Glades and Boca Raton.
Although fewer sites than last year, the Diabetes Coalition was able to broaden our screening events and community educational outreach activities to reach new areas and locations within the county.
NEW SCREENING SITES AND EVENTS INCLUDED:
American Legion – Delray Beach
Palm Beach County Schools Transportation Hubs – West Palm Beach and Belle Glade Locations
Florida Blue Center
Williams-Sonoma – Boca Raton and Brighton Collectibles – Wellington Mall
St Francis and St Ann Churches
Palm Beach County Homeless Coalition Day of Dignity
South Florida Science Center and Aquarium
Diabetes Health Fair – Palm Beach State College – Belle Glade
5thAnnual Community Health Walk and Fair – Sponsored by the Salvation Army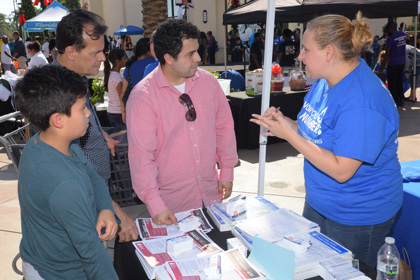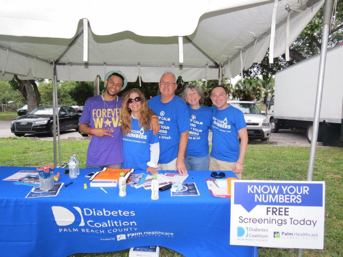 INCREASED SCREENING SITE LOCATIONS AND EVENTS TO SENIORS AND HAITIAN COMMUNITIES INCLUDING: 
Century Village
Delray Community Wellness Center
Jupiter Senior Health Fair
St John Baptist Church School Health Fair in Boynton Beach – Serving a large Haitian Community
Trinity Church Haitian Health Fair – Belle Glade
A1c PILOT SITES
During Diabetes Month, the Diabetes Coalition in collaboration with several screening sites, offered free A1c tests for those individuals having a 4+ score on the paper ADA Diabetes Risk Assessment Screening Test.
The Coalition will "fully" implement A1c testing as part of the diabetes risk assessment screening process in late spring/early summer 2017.
A1c PILOT SITES INCLUDED:
Florida Blue Center – Boynton Beach
FoundCare Health Fair
Genesis-Boca Helping Hands
Mandel Jewish Community Center
Brighton Collectibles – Wellington Mall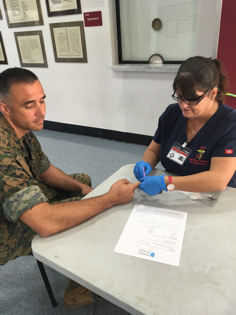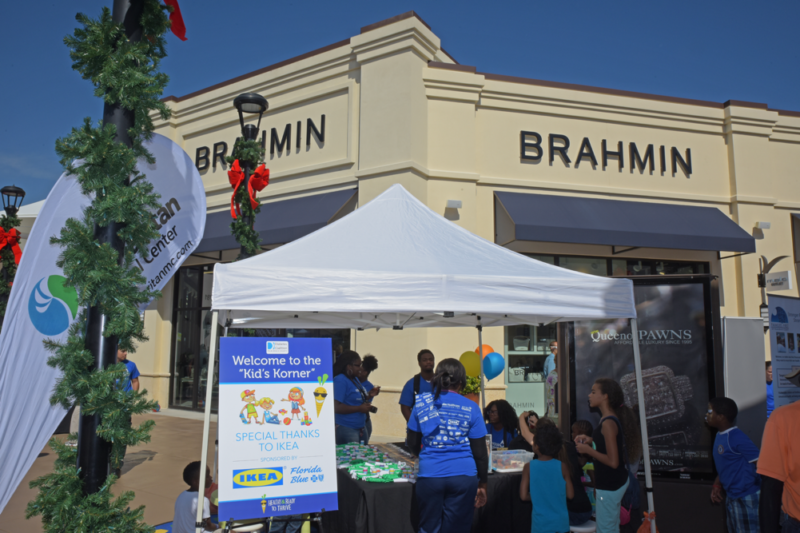 SPONSORING PARTNERS
In the Coalition's continuing commitment to strengthen existing funding partnerships and establish new sponsoring partners, for Diabetes Month, over 20 sponsoring partners donated funds and/or in-kind donations. In addition to the Coalition's founding partner Palm Healthcare Foundation, we expanded our sponsors to include several new partners:
Tenet Health
Florida blue
IKEA
Molina Healthcare
First Watch Restaurant
Kings Pharmacy – Boynton Beach – donated meters, glucose strips, and other testing supplies
Keiser University – served as host to the Diabetes Coalition before, during, and after Diabetes Month activities
2016 DIABETES MONTH VOLUNTEERS
We continued to increase and expand community volunteer participation. For Diabetes Month 2016, over 75 volunteers "came on board", with an additional number helping at the Palm Beach Outlets Diabetes Awareness Day.
VOLUNTEER ORGANIZATIONS INCLUDED:
Health Career Institute
Inlet Grove Community High School
Florida Atlantic University – American Medical Student Association
Nova South Eastern University — Palm Beach Gardens
Palm Beach Atlantic University Volunteer Nurse Corp
WHEN of Palm Beach County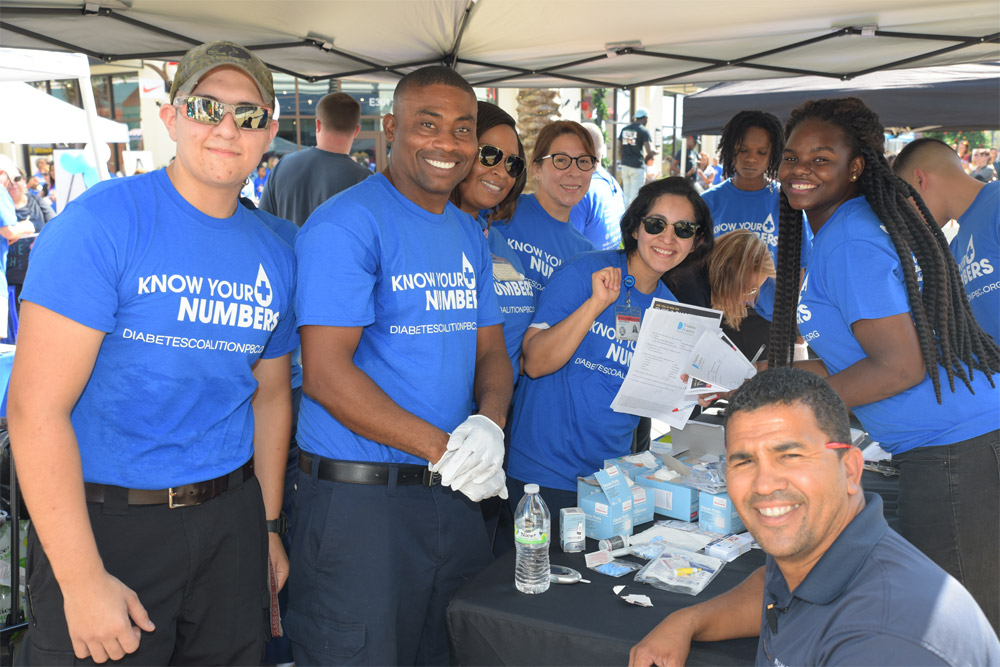 November 12th -- Diabetes Awareness Day - Palm Beach Outlets
For the 3rd year, the Diabetes Coalition partnered with Palm Beach Outlets, who once again served as our host for Diabetes Awareness Day. For the first time, Diabetes Awareness Day was held on Saturday.
470 Diabetes Risk Assessments were completed during Diabetes Awareness Day – which represents a 200+ increase from 2015 – when 211 assessments were completed.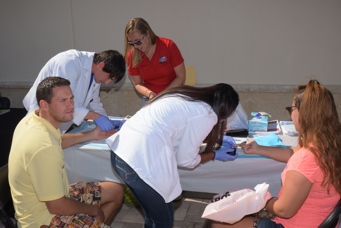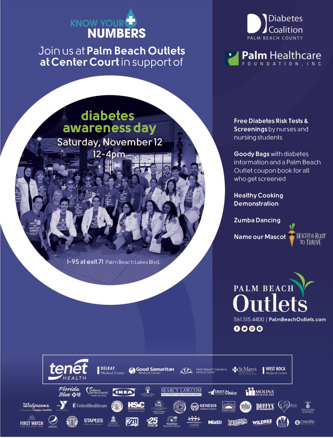 Activities included:
Over 30 Partner Organization booths provided educational resource materials and helpful tools about Diabetes Prevention, Healthy Lifestyle Changes, and other health-related information.
Sampling locally-grown fresh vegetables and fruit from Nutrition Driven, a mobile food pantry run by Palm Beach County Food Bank
"Healthy Cooking Demonstrations" prepared by our guest Chef Tammy, and her Student Sous Chefs from Inlet Grove Community High School
Zumba Dancing and Hula Hooping – led by Digital Vibez
Face Painting
Free Raffle Tickets for Gift Baskets and Certificates all donated by our Sponsoring Partners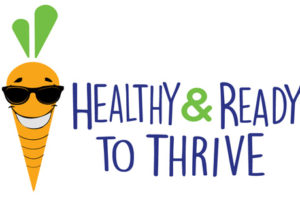 HEALTHY AND READY TO THRIVE INITIATIVE
Healthy and Ready to Thrive Families and Children's Initiative
was Introduced with Mr. Carrot Christened "Champ" by the Kids
A Symbol of Healthy Nutrition and Support of
Exercising / Moving Each and Every Day!!!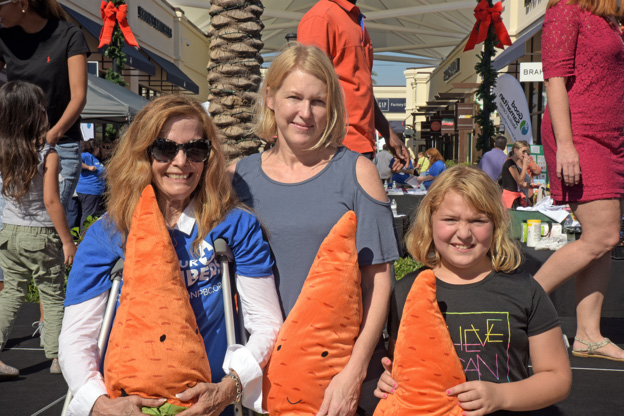 TONY ZUNKER – A DIABETES COALITION SUCCESS STORY
(One of Many)
GIVEN THE 1ST HEALTHY AND READY TO THRIVE AWARD FOR HIS FIGHTING SPIRIT
Screened at the American Legion – Delray Beach Health Fair's Diabetes Coalition Screening Event
ADA Risk Assessment Score = 8 – Glucose Test Score = 296
Committed to immediately go to Veteran's Administration (VA) Hospital for further testing
Diagnosed with Type 2 Diabetes – now being controlled trough medication
Tony has lost weight, changed diet, and his A1c score is decreasing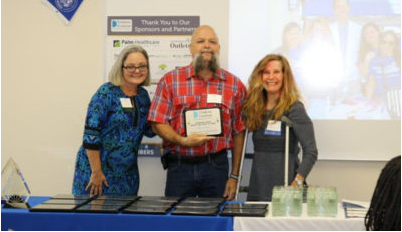 A SPECIAL THANK YOU TO ALL OF OUR MEMBERS, PARTNERS, VOLUNTEERS, AND SPONSORING PARTNERS
FOR MAKING DIABETES MONTH 2016 A RESOUNDING SUCCESS!
WE ASK FOR YOUR CONTINUED DEDICATION AND SUPPORT AS TOGETHER, WE MOVE FORWARD IN OUR MISSION TO:
PREVENT DIABETES AND IMPROVE THE LIVES OF PEOPLE LIVING WITH THE DISEASE AND THOSE WHO ARE TOUCHED BY IT THROUGH
EDUCATION, AWARENESS, QUALITY SERVICES, MANAGEMENT, AND ADVOCACY.
2016 DIABETES MONTH – PHOTO GALLERY

[vc_gallery type="image_grid" images="5142,5151,5119,5140,5139,5117,5118,5120″ img_size="220×154″]