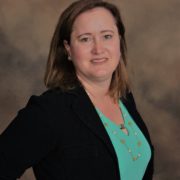 Karen Harwood, MSW, CCM, SHRM-CP
Director of Community Programs
Director of Education and Resources, Palm Beach County Medical Society Services
Karen Harwood is the Director of Care Coordination Services at Palm Beach County Medical Society Services. She has extensive experience in care coordination and program development. Ms. Harwood has worked in home health, nonprofit, hospice, and insurance settings developing and implementing strategies to improve patient and caregiver functioning. She has a master's degree in social work and holds certifications in case management and human resources. Karen has been with Palm Beach County Medical Society for three years, during which time she facilitated the triple aim diabetes initiative and developed the community health worker care coordination training program. Ms. Harwood also serves as the lead facilitator for the PBCMSS Physician Leadership Academy of South Florida.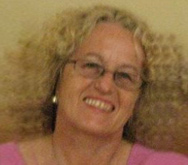 Kathleen Waddell, MS, RD/N, LDN
Vice Chair, Board of Directors, and Chair, Awareness and Community Outreach Committee
Retired
Kathleen Waddell is a registered and licensed dietitian in Florida with over 50 years' experience working in the food service industry. During college she joined the Army and then served over 22 years as an Army dietitian, retiring as a decorated Lieutenant Colonel. Food Service and Nutrition is Ms. Waddell's passion. Throughout her long career, she has established herself as both an excellent clinician, an astute leader and manager. After retiring from the military, Ms. Waddell continued to impact in her community by working in health care facilities in Florida including nursing homes, hospitals, and assisted living facilities. Her latest position was as the Chief, Nutrition and Food Services at the Veteran's Administration Hospital in West Palm Beach Florida. During her career she had been an advocate for nutrition education to positively impact the health of community members. While at the VA Medical Center her department initiated special programs for veterans such as Teaching Kitchens, the MOVE program, a successful weight loss and lifestyle change program, and programs to enhance positive dining experiences in the hospital, nursing home and mental health environments. Since retiring from the VA, Ms. Waddell has volunteered for El Sol Resource Center, People Engaged in Community Efforts (PEACE), Healthier Jupiter, the Diabetes Coalition of Palm Beach County, and continues to volunteer at John D. MacArthur State Park.
Ms. Waddell graduated from Seton Hill College in Pennsylvania with a degree in Home Economics/Dietetics. She completed her Dietetic Internship at Walter Reed Army Medical Center in Washington DC, and then her Master's Degree from the University of Maryland in Food Service Administration. She is a Fellow in the Academy of Nutrition and Dietetics and is ServSafe Certified.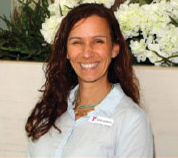 Robin Nierman, MS
Secretary, Board of Directors and Chair, Scholarship Committee
Director of Community Health, YMCA of South Palm Beach County
Robin Nierman is the Director of Healthy Communities for the YMCA of South Palm Beach County. In this capacity, Mrs. Nierman works with the YMCA and community partners to deliver community health programs including LiveSTRONG at the YMCA an exercise program for cancer survivors, Parkinson's Surf and Turf program, and the Diabetes Self Management Program. With over 10 years in community health and an additional 10 years in marketing and consulting, Mrs.Nierman has a wide range of expertise in designing, developing, and delivering health education programs. She received her Master of Science in Health Promotion Management from Marymount University 2008 and her undergraduate degree in psychology and art from Muhlenberg College in 1998. Robin is a Certified Health Education Specialist (CHES).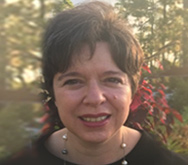 Sharon Pardo, MS
Treasurer, Board of Directors and Chair, Data and Resources Committee
Quality Coordinator, Wellington Regional Medical Center
Sharon Pardo is the Quality Coordinator for Wellington Regional Medical Center and has worked in the healthcare industry for over 20 years. For the past ten years, Ms. Pardo's areas of expertise have included both Hospital-based clinical improvement programs as well as quality improvement initiatives within the Accountable Care Organization outpatient setting. Prior to this time, Sharon coordinated primary and secondary prevention programs including Cardiac / Pulmonary Rehabilitation and Childhood obesity programs. Throughout her career she has served on several community boards including the American Heart Association, and currently serves on both the Gulfstream Stroke Coalition and the Diabetes Coalition of Palm Beach County. Ms. Pardo holds a Master Degree in Cardiac Rehabilitation from University of Wisconsin, and is working on completing her PhD. Sharon is also a certified lean Six Sigma Black belt.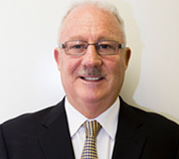 James Cassidy, DC, CHHC
Co-Chair, Finance and Fund Development Committee
Community Liaison, Appleton Home Health, LLC
Dr. Cassidy currently serves as Activity Director at Coral Springs Medical & Dental Senior Center. He brings over 20 years of experience as a chiropractic physician and business owner to this position. Dr. Cassidy has successfully implemented comprehensive prevention and education programs for chronic disease management and established support groups to help seniors cope with the emotional, social, and psychology stress of aging and chronic disease.
He continues to expand and strengthen existing collaborative relationships that include the Diabetes Coalition of Palm Beach County, Florida Department of Health, Palm Health Foundation, Area Agency on Aging, Coral Springs Coconut Creek Chamber of Commerce, physician groups, and local hospitals.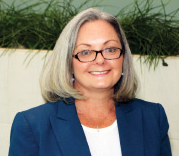 Carol Rodriguez, MS
Chair, Membership and Nominating Committee and Co-Chair, Finance and Fund Development Committee
Associate Director, Catholic Charities of the Diocese of Palm Beach
Carol Rodriguez was recently promoted to Associate Director for the Catholic Charities, Diocese of Palm Beach, where she previously served as the Performance and Quality Improvement Administrator.
Prior to her position at Catholic Charities, Carol worked at The Glades Initiative where she initially became involved with the Diabetes Coalition.  Her career history includes 5 years at The Children's Services Council of Palm Beach County as the Professional Development Director, and 15 years at Father Flanagan's Boys Town of South Florida – 10 as a Program Director for Family Preservation Services.  Carol is a Tobacco Cessation Facilitator for Everglades Area Health Education Center, teaching the 6 week 'Quit Smoking Now' course in honor of her beloved parents, lost many years ago to smoking related diseases. Carol is a native New Yorker who came to Florida as a teenager with her family. She currently lives in Royal Palm Beach, with her husband Jose, and son Michael.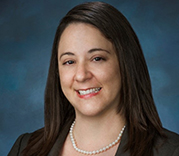 Rochelle Nappi, EdD
Chair, Volunteer Management Committee
Assistant Dean, College of Pharmacy, Nova Southeastern University, Palm Beach Campus
Dr. Nappi is the Assistant Dean for the Palm Beach Campus of Nova Southeastern University's (NSU) College of Pharmacy. She began her work in pharmacy education in 2005 in a student affairs capacity before progressing into an administrative role with faculty responsibilities. Her commitment to student success has remained her focus as she transitioned from Assistant Director of Student Services, to Director of Student Services, prior to being appointed as Assistant Dean at the Palm Beach Campus. Her research interests include leadership development, professionalism, co-curricular programming, and communicating across the generations. She planned meetings and corporate events in the private sector before coming to NSU. Each of these experiences have helped her grow and develop into the professional that she is today. Dr. Nappi received her EdD. and MS from Nova Southeastern University and her BA from Florida State University.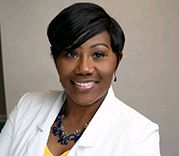 Judy-Ann Wellington MSN, APRN, FNP-C
Co-Chair, Volunteer Management Committee
Black Nurse Practioners of Palm Beach County Founder/President
Judy-Ann Wellington was born in Jamaica and raised in Queens, New York. She completed her undergraduate at Helene Fuld College of Nursing in New York City. She is a Certified Family Nurse Practitioner which she received from Chamberlain University in 2017. She has over 25 years of nursing experience with background in emergency, telemetry, medical-surgical, home health, and geriatrics. She currently works in Physical Medicine and Rehabilitation at St. Mary's hospital.
In 2018, Judy-Ann founded the nonprofit organization Black Nurse Practitioners of Palm Beach County where she also serves as president. She successfully leads this organization that grew from 10 members to over 200 in less than a year. Her passion is to empower new nurse Practitioners, students and to bring awareness to the community. Judy-Ann has won numerous awards and honors including excellence in nursing leadership and best attitude. She was also recognized as one of south Florida's top black health care professionals for 2019. Judy-Ann is also a certified mentor with the Healthy Mothers, Healthy Babies Coalition of Palm Beach County Teen Mom Mentoring Program. She is passionate about this role because she can relate. Judy-Ann is an active member of the T. Leroy Jefferson Medical Society and the American Association of Nurse Practitioners.
One of Judy-Ann's reason for becoming a Nurse Practitioner is to make a difference serving the community by providing quality healthcare to a diverse population that leads to positive outcomes. Her goal and mission is to make a difference as she serves her community.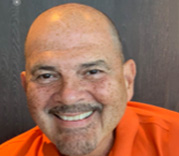 José Fernando Vázquez Defilló, MD
Clinical Advisor
Assistant Chief Medical Officer, Florida Community Health Centers, Inc.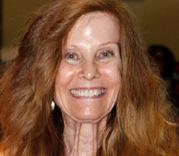 Debby Walters
Executive Director, Diabetes Coalition of Palm Beach County
Debby currently serves as the Executive Director of the Diabetes Coalition of Palm Beach County. Prior to joining the Coalition team in 2015, Debby served as a health and social service consultant in Florida, where she worked with nonprofit and social service organizations to perform in-depth evaluations and assessments of programs and initiatives, using the analyses findings to provide recommendations and specific action plans. In addition, Debby assisted organizations to actively develop, seek, and secure new or strengthen existing revenue sources, and served as a content expert overseeing the development of the organization's brand and marketing strategies. Debby also coordinated, developed, and provided project management and oversite of state and regional continuing education programs and other health care provider initiatives.
Debby was the Executive Director of the Palm Beach County Community Alliance and also served as a Senior Health Policy Analyst for Association of Maternal and Child Health Programs in Washington, DC, and the Florida Agency for Health Care Administration in Tallahassee. In both positions she had lead responsibility for the development, implementation, and evaluation of state and national legislative, policy, and program activities for women, children, and families including those having disabilities and/or chronic illnesses. Her work also included oversite of programs and analyses relating to health care financing, reimbursement, and the impact of Patient-Centered Medical Homes (PCMH) within a managed care/fee-for-service delivery system.