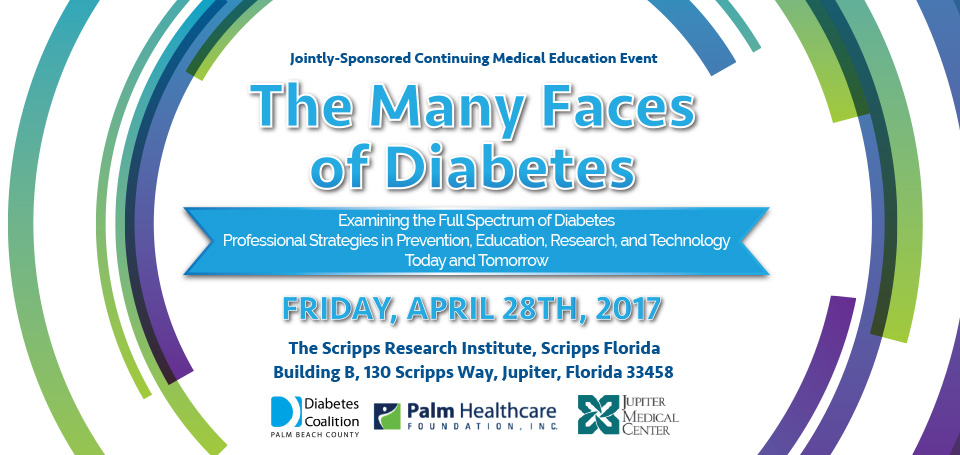 The Diabetes Coalition of Palm Beach County Hosts its Second Annual Diabetes Educational Symposium
The Diabetes Coalition is a voluntary nonprofit health care alliance comprised of over 50 member organizations and community partners.  We are all working together to prevent diabetes and improve the lives of individuals having the disease, and those touched by it through awareness, education, advocacy, and access to care.

On Friday, April 28, the Diabetes Coalition held its second annual Diabetes Educational Symposium for health care providers and health professionals, which was jointly sponsored by Palm Health Care Foundation and Jupiter Medical Center.
"The Many Faces of Diabetes" focused on examining the full spectrum of diabetes recognizing that this disease impacts all ages, races, ethnicities, and income levels. The symposium highlighted today's professional strategies in prevention, education, research, and technology, and looked at future "cutting-edge" initiatives that are currently being studied. Once again, the Diabetes Coalition was very honored to have The Scripps Research Institute, Scripps Florida, a state of the art biomedical research facility, serve as the host for this event.
Our diverse network of expert speakers addressed the critical issues and the unique challenges of diabetes; providing participants with new insight, techniques, information, resources, and evidence-based best practices that can be translated into clinical practice, improved quality of care, and patient outcomes.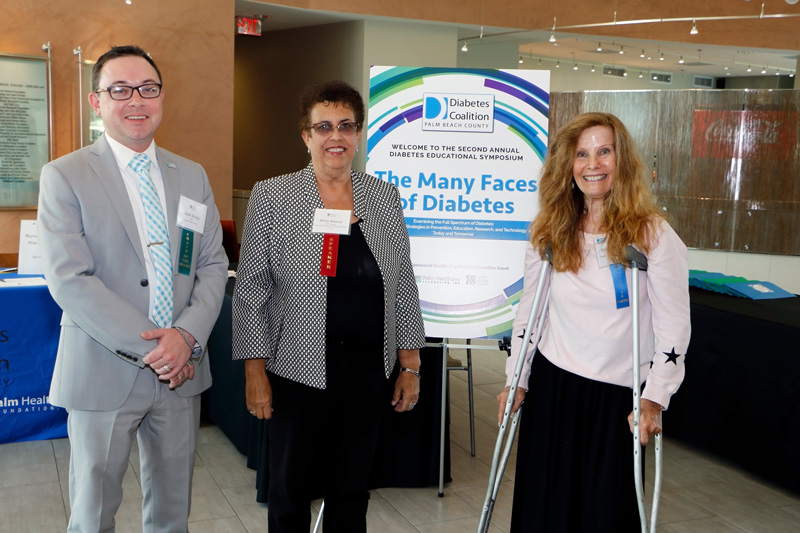 Many Faces of Diabetes Video
Diabetes is a devastating disease that impacts everyone – it does not discriminate. Today, it is rare that a person does not know someone who is affected by diabetes.
We would like to introduce you to several individuals and families who inspire and challenge all of us to continue in our mission to prevent diabetes, and improve the lives of people living with the disease.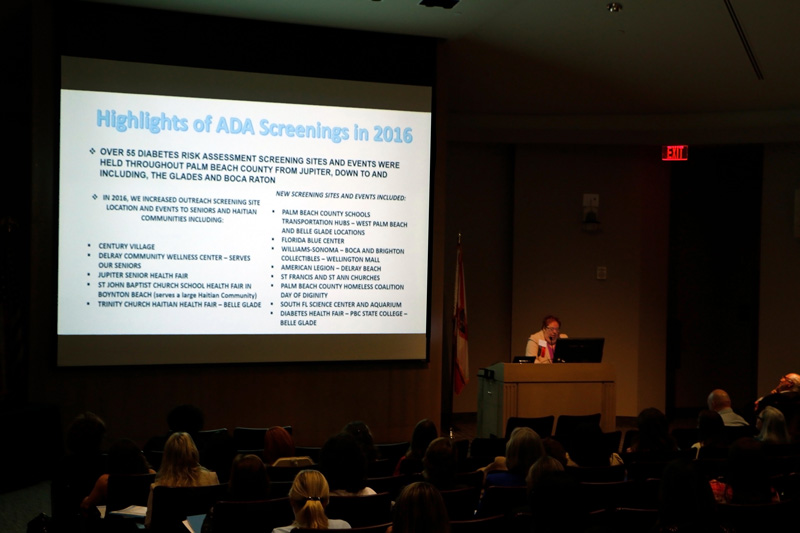 Dr. Alina Alonso, Director of the Health Department of Palm Beach County, "set the stage" by addressing the far-reaching and devastating impact of Diabetes in Palm Beach County.  Barbara Jacobowitz, MS, Health Services Administration Chair at Keiser University, and Mr. Ron Fuerst, MS, an instructor at Keiser University, further reinforced the disease's effect through a cumulative data analysis presentation spanning the last four years, which also illustrated the positive impact of diabetes risk assessment screenings and when needed, early follow-up medical care.
The symposium's Keynote Speaker was Dr. Wendy Satin Rapaport, Clinical Psychologist and Adjunct Professor of Medicine at the Diabetes Research Institute at University of Miami.  Dr. Rapaport discussed proven strategies for the "prevention of burnout in patients and providers – increasing effectiveness."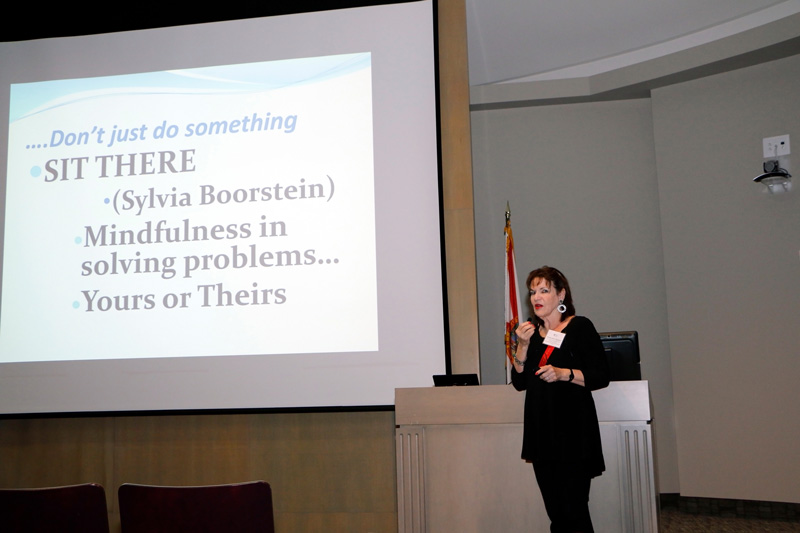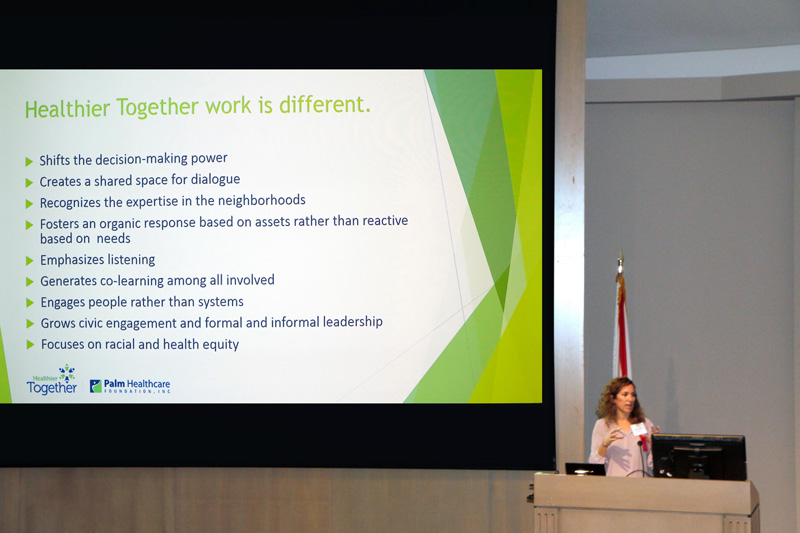 Successful Community Initiatives
In recognition of the work being done in Palm Beach County, an overview of three successful programs that have made a positive impact on the prevention, treatment, and control of diabetes for individuals and their families were presented.
"Healthier Together: Community Solutions to Complex Health Problems"
Abigail "Abby" Goodwin, MS in Global Public Health and Anthropology, Vice President, Grants & Community Investments; Palm Healthcare Foundation
"Training Effective Community Health Worker Care Coordinators (CHW) – What Skills are Needed?" Karen Harwood, MS, Project Access Care Coordinator; Palm Beach County Medical Society
"The YMCA's Diabetes Prevention Program"
Robin Nierman, MS, Director of Health Strategies; YMCA of South Palm Beach County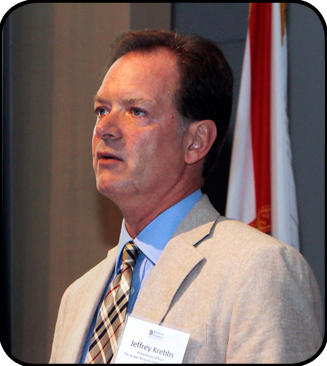 Jeffery Krebs, Philanthropy Officer
The Scripps Research Institute Scripps Florida
Additional Featured Speakers Included:
Patricia McDonald, Associate Scientific Director of Discovery Biology, Translational Research Institute and Associate Professor in the Department of Molecular Medicine at The Scripps Research Institute, Scripps Florida;
Anutosh Chakraborty, Assistant Professor of Metabolism and Aging at The Scripps Research Institute, Scripps Florida;
Marile Santamarina, Assistant Professor of Pharmacy Practice, Lloyd L. Gregory School of Pharmacy, Palm Beach Atlantic University; and
John Wyrick, Trainer, Scent Imprint for Dogs, K-9 and Service Dog Training Center
Attendees were encouraged to visit the Symposium Resource Room for additional information about the cutting-edge research being done and learn more about the evidence-based best practices in diabetes.   This event also provided an excellent opportunity for networking and connecting with other health care professionals attending the symposium.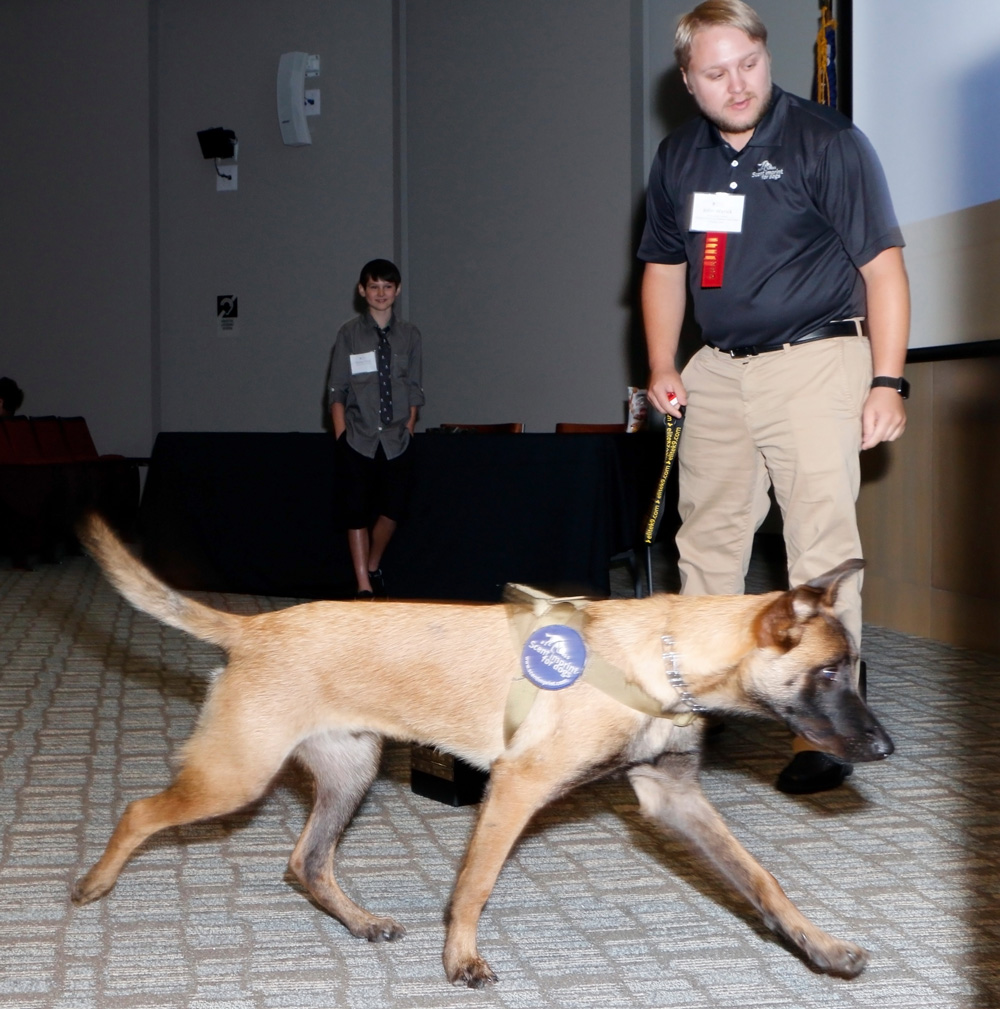 Featured Sponsors

In addition to The Scripps Research Institute, the Diabetes Coalition would like to thank our sponsoring partners: Palm Health Care Foundation, Jupiter Medical Center, the YMCA of South Palm Beach County, Healthier Jupiter, Florida Blue, Humana, and PTS Diagnostics. We would also like to express our sincere appreciation to our Coalition members, community partners, and volunteers from HADASSAH. Through our collaborative hard work and effort, the Diabetes Coalition's second annual symposium was a resounding success!!!
The Diabetes Coalition would also like to extend a very special thank you to Barbara Jacobowitz, a wonderful friend and lifelong supporter of the Diabetes Coalition of Palm Beach County.  Through Barbara's generous donation, the Coalition was able to secure the professional photography services of Chris Fay, a well-known and respected photographer in Palm Beach County.
2017 Diabetes Educational Symposium
[vc_gallery type="image_grid" images="5528,5533,5532,5535,5534,5530,5531,5541″ img_size="220×154″]